Triathlon Training, Coaching, Nutrition, and Camps
We help you get faster with expert coaching and solid nutrition planning.
Need help taking your triathlon training to the next level? 2 Doc Tri Coaching can get you there faster with customized coaching and nutrition planning.
We Do BOTH: Triathlon Coaching AND Nutrition
Most triathlon coaches provide you with coaching and training plans but then you're left on your own to figure out the nutrition piece. Not us! We do both!
Do You Need a Coach?
It's a common misconception that coaching for endurance sports is only for elite athletes. While many triathlon coaches prefer to work with elite triathletes, we prefer to work with beginner and intermediate-level triathletes who want to up their game.
Triathlon coaching is truly beneficial for everyone. Expert attention and a carefully crafted training plan can mean training smarter and staying healthy. Training plans developed by experts (who are doctors and triathletes themselves), combined with coaching, leads to faster finish times
Train For Your Next Triathlon With Confidence
No matter your pace or your experience, you deserve support to cross that finish line feeling confident, healthy and capable. With thousands of triathlon training plans online it's very easy to start throwing darts in the dark, hoping and guessing that the training plan is right for your body, medical history, age and ambition. And we know from personal experience how frustrating it can be to train for an endurance event feeling unsure about your preparation, approach and execution.
That's why working with expert triathlon coaches who actually know YOU will make a huge difference.
Whether you're an experience triathlete looking to improve your race times, or it's your very first time signing up for a triathlon (on or off-road), know that support from experienced coaches can mean the difference between triathlon training in the dark with anxious uncertainty or training with expert guidance and competing with confidence.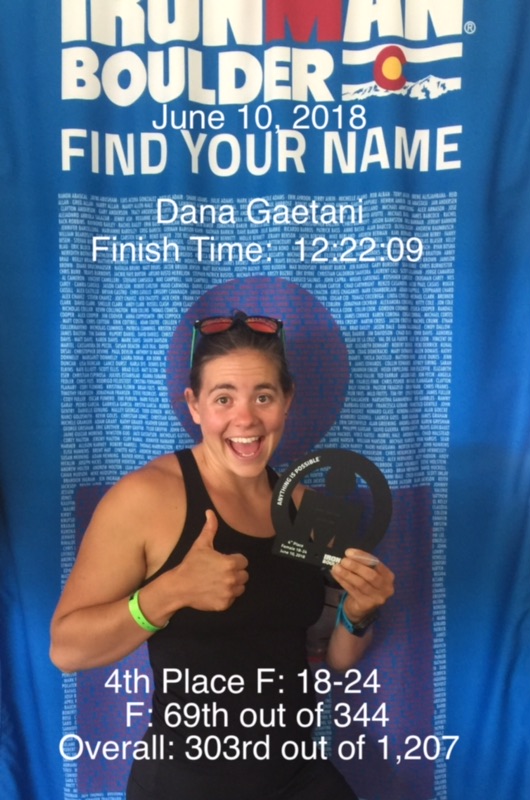 Featured triathlete: Dana Gaetani
Cindy and Kurt were amazing! We worked together for four months to get me ready for my first ironman. Kurt made sure we had weekly check ins and He Adjusted my workouts when I had a pain or just too tired. Cindy made sure that I was confident in my nutrition and that it worked for ME. I didn't hurt at all after my race, and I attribute that to the amazing training and nutrition plan I received from these two awesome coaches.
Don't Waste Time - Hire an Expert Triathlon Coach!
Energy Bars and Snacks for Busy Triathletes
sign up for our free ebook below!